Juan DeAngulo talks ESG at PERE America Forum
Posted: December 1, 2021 by Elion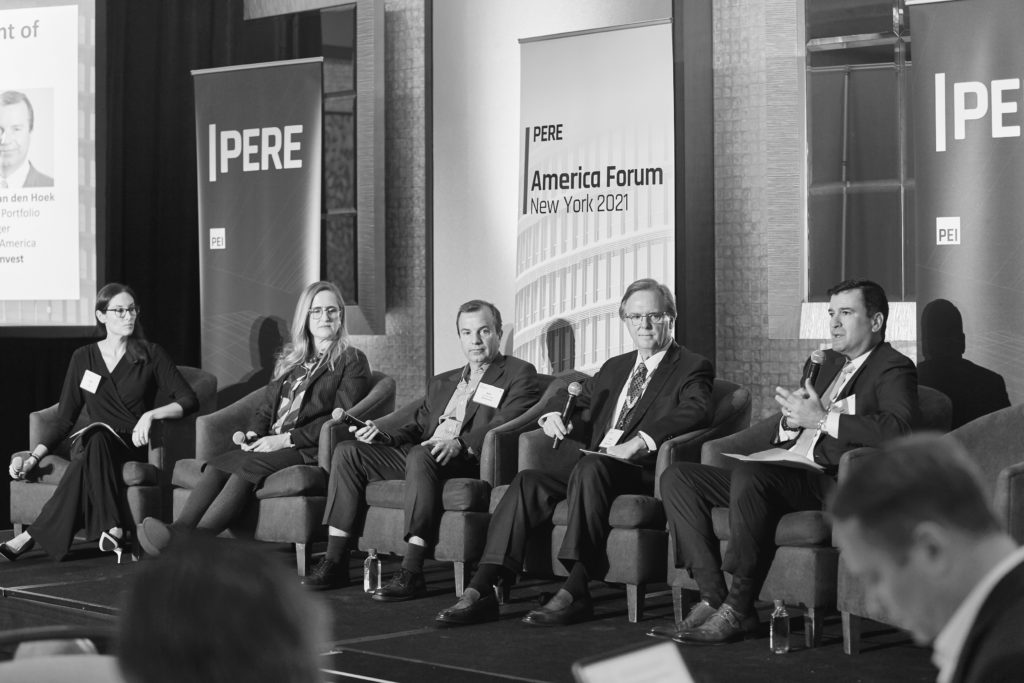 Elion Managing Partner Juan DeAngulo joined PGIM Real Estate, Bouwinvest, Yardi and Goby on a panel titled "ESG: What prevents managers from getting in front of the investment committee?" at the recent PERE America Forum in New York. Experts discussed the metrics behind LP fund manager selection, investment decisions and allocations.
About Elion Partners
Elion Partners is a vertically integrated, private equity real estate investment firm focused on the industrial sector. Elion is both a fiduciary and operator, managing more than $2.2 billion in real estate assets through closed-end funds and permanent capital investment vehicles. The firm is minority-owned and the team is more than 65% diverse.